Built-in USB to TTL Transfer chip.

Designed to be used for USB to TTL electronic projects, specifically available to allow programming of our Arduino Pro mini compitable boards.
TTL interface output, easy to connect to your MCU.
Status LED.
Dual 3.3V and 5V Power output, work with 3.3v and 5v target devices, switchable.
5 way cable.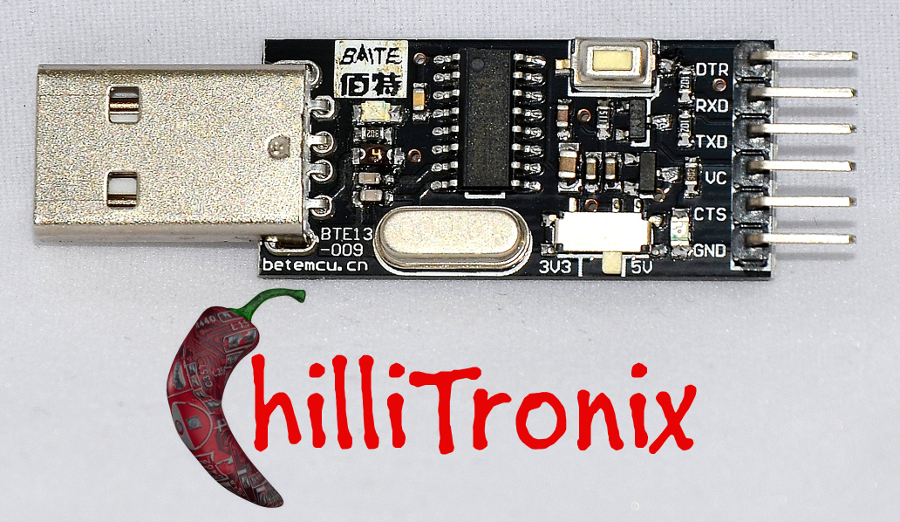 Please see image above for pinout.